Anthony Martial along with Luke Shaw and Paul Pogba would not be part of the Man United team when they play the fixture in West Gam. This is the upcoming game on Sunday, 29th September 2019. It seems that Ole Gunnar Solskjaer would not have the trio assisting him. They were also absent in the game last weekend when the Red Devils won over Leicester with a score of 1-0.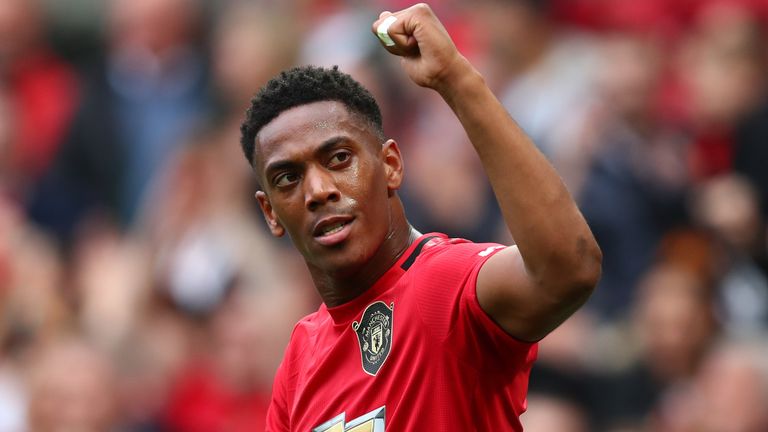 The trip would be over the weekend but Martial would be nursing the injury in his thigh while Shaw would be nursing a hamstring injury and Pogba an ankle injury which they need to give more time for recovery. Daniel James would be featuring at London Stadium even though he was not present at the victory that his team got over Astana last Thursday.
Many fans were hoping that Martial would be fit to be part of the weekend game but United boss informed the media that his participation would not be possible
. Also, because he was yet to be trained after recovery, so Martial's absence continues and it is probably Marcus Rashford who would be leading the line at the West Ham game.
The current season seems to have seen little action from Anthony Martial. In April of this year, the pre-match warm-up session at Chelsea saw Martial putting little effort into it and this was commented upon by many fans. It was probably a reason that the Frenchman was not asked to participate in active games during the 1-1 draw during Sunday. Indeed, many of the players of Man United were questioned about their form in April. It could also be a negligent behavior of the management and coaches. It is also known that not all players get the equal opportunity out there and that is probably what Martial faced at that time.